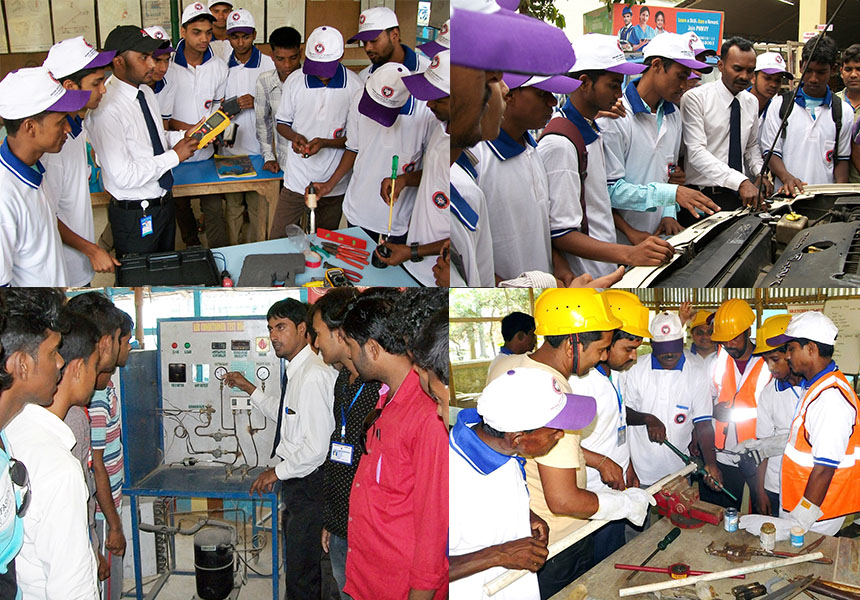 International Trade Test Center in India
NIC Trade Test Center is built on a single floor of 12,000 sq. ft in area at Bhaluka Bazaar, Malda. It has trade testing facilities for welding, fitting, plumbing, electrical, carpentry, masonry, steel fixing, overhead linesman. More trades are being added on a continuous basis.
NIC has become the most well-recognized center for all the licensed recruitment agencies in India and their foreign labor markets.
We provide top-notch short-term technical training on industrial trades with guaranteed overseas placement.
We understand the value behind recruitment & staffing needs in Construction, Oil & Gas, Food & Beverage, Facility Management, Hospitality, Manufacturing, Retail industry, and many more. Our aim is to provide competent employees to diverse industrial sectors throughout the world.
Fast and reliable service
A better career and hundreds of opportunities are out there in the world and we help you find them. It is an online platform that connects the job seekers with suitable foreign jobs in their desired country. One can find an international job vacancy in the United Kingdom, jobs in the United States, job vacancies in Australia, overseas jobs in Saudi Arabia, jobs in Dubai, and many other jobs depending on their professional expertise and qualification in different countries of the world on this platform.
More Details